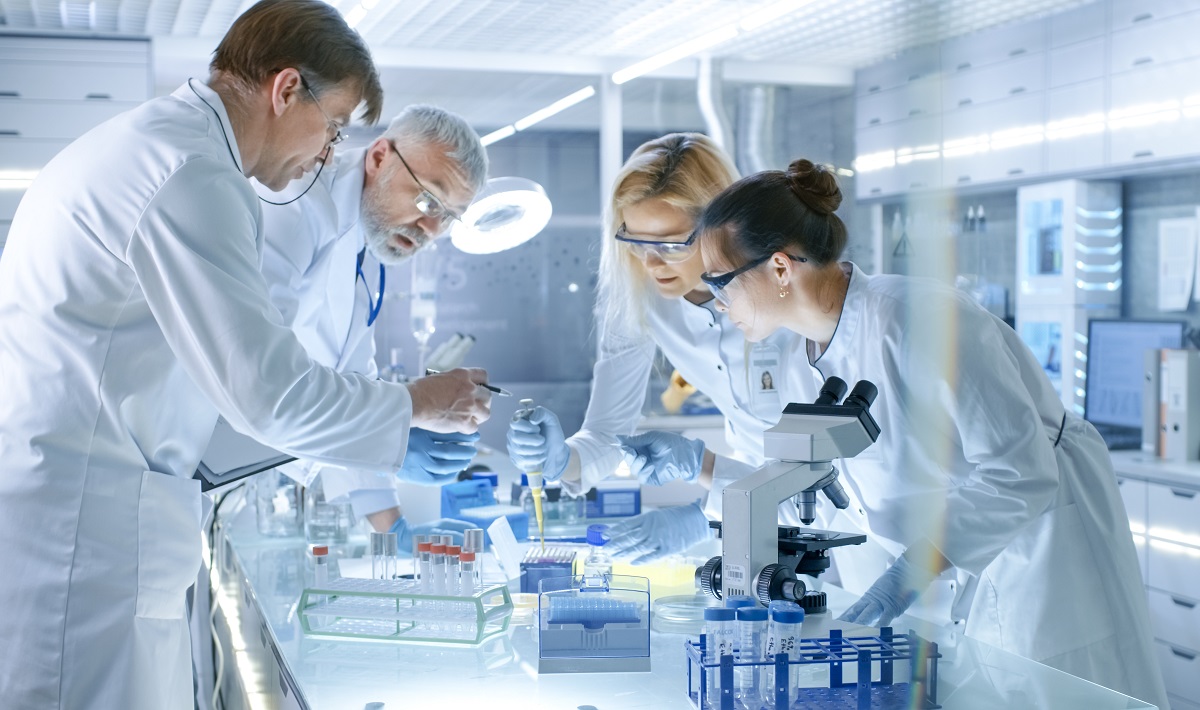 In the research field, the main focus in basic research is on colorectal molecular oncology and hepatology. The three professorships; abdominal surgery, gastroenterology and hepatology, work in close cooperation, enabling them to bundle their energies in research and teaching:
Hepatology research topics
Research group Prof. Dr. Markus Heim
Laboratory with 10 employees at the Department of Biomedicine
Our research focuses on chronic hepatitis and hepatocellular carcinoma, the most common type of liver cancer. Risk factors that lead to chronic hepatitis include infections with hepatitis B or C viruses, excessive alcohol consumption or fatty liver disease. We study the interaction between the innate immune system and the different hepatitis viruses to identify the factors that cause chronic disease progression.
Hepatocellular carcinoma is one of the most frequent malignancies with high mortality worldwide. An underlying chronic hepatitis is the biggest risk factors for the development of liver cancer. Treatment options for advanced liver cancer are limited and often accompanied by the emergence of drug resistance. Our research group investigates the causes of limited therapeutic efficacy of current treatments with the aim to develop new drugs and treatment options.
Research group PD Dr. Christine Bernsmeier
Laboratory with 4 employees at the Department of Biomedicine
Cirrhosis occurs as a result of various chronic liver diseases and its frequency continuously increases due to various factors. Interestingly, the high mortality of the disease is not related to the sole loss of liver function itself, but mostly to additional infectious complications that lead to deterioration of the disease. Why patients with liver cirrhosis cannot successfully fight such infections but instead succumb to them is largely unknown.
We are therefore investigating in which conditions and through which mechanisms disruption of the host defence occurs and increases the susceptibility to infections. In particular, we investigate the function and differentiation of certain subtypes of immune cells called monocytes and macrophages. We also hope to find therapeutic approaches that could improve immune responses in patients with liver cirrhosis, hereby alleviating disease progression and reducing mortality. Hence, a detailed understanding of the molecular, and pathophysiological processes underlying their impaired immune function is urgently needed.
Gastroenterology research topics
Research group Prof. Dr. Jan Niess
Laboratory with 6 employees at the Department of Biomedicine
The aim of our research group is to decipher how microbial factors and environmental factors contribute to the development of inflammatory diseases of the gastrointestinal tract. Patients with inflammatory bowel disease frequently present with changes in their metabolome. By genetically knocking out the receptors necessary for the recognition of specific metabolites we investigate i) how defined metabolic products control the development of monocytes and macrophages, ii) the inflammatory mediators released by macrophages after microbial recognition, and iii) how these inflammatory mediators regulate the immune system of the gastrointestinal tract.
---
Research group Prof. Dr. Petr Hruz
In collaboration with Prof. Dr. Gennaro de Libero at the Department of Biomedicine
Our research group is interested in the mucosal immune response in patients with inflammatory bowel disease (IBD). It is assumed that an excess activation of the mucosal immune system plays an important role in the development of IBD where immune cells of the intestinal mucosa are triggered by microbial products as consequence of a disturbed mucosal barrier. We investigate a particular subset of immune cells that recognize so-called non-peptidic antigens. The role of these immune cells in the gut of patients with IBD is currently unclear. Preliminary analyses in healthy individuals suggest that these cell populations in the gut behave differently than those in the blood because they are likely to be constantly stimulated by the microflora. Our goal is to study the role of these cells in the development of IBD.
The analyses we perform may provide predictive information on the clinical disease course or the response to treatment for individual IBD patients.
Visceral surgery research topics
Research group Prof. Dr. Markus von Flüe and Dr. Salvatore Piscuoglio
Laboratory with 10 employees at the Department of Biomedicine
Our research group is a multidisciplinary group composed by surgeons, bioinformaticians, molecular biologists and pathologists and is located in the Department of Biomedicine, Basel, Switzerland. The main focus of the laboratory is the use of multi-omics approaches to identify and characterize biomarkers, and to understand the important genetic alterations and their interactions that contribute to the development of cancer.
We are also interested in the experimental validation of newly discovered cancer targets and predictive biomarkers, characterization of their molecular basis, confirming their role in tumor initiation, progression, and/or therapeutic resistance in vitro and in vivo, pinpointing their mechanisms of action, elucidating their clinical significance using patient samples, and exploring potential clinical applications.
Metabolic research (Prof. R. Peterli)

Clinical mono- and multi-centre studies, translational research with local, national and international network partners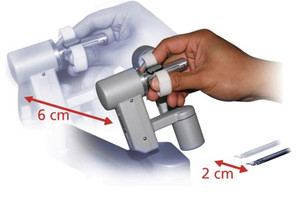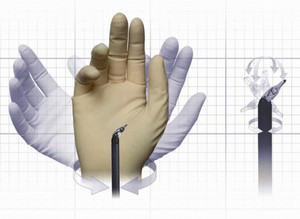 Clarunis relies on robot-assisted, minimally-invasive surgery in the form of da Vinci Xi®. Professor von Flüe and his team have assumed a pioneering role in robot-assisted abdominal surgery: The da Vinci Xi® robot is used especially in complex operations, such as esophagectomy, and where space is limited, such as in the lesser pelvis, or in adipose patients.
Thanks to its expertise and high case numbers, Claraspital has been designated as a reference centre for highly specialised, minimally-invasive da Vinci Xi® abdominal surgery: The manufacturer Intuitive Surgical sends participants in its da Vinci® technology training programme to Claraspital for introductions and further training courses. In the whole of Switzerland, Claraspital is the first and only da Vinci Xi® reference centre and is one of only a few centres Europe-wide.
The da Vinci system consists of the actual robot with moveable arms that carry a camera and instruments, a central calculating unit and operating console.
During the operation, the surgeon is not, as otherwise customary, directly at the operating table, but instead controls the operating instruments with small movable joysticks from the operating console. The robot implements the manual movements of the operator precisely; movements are jitter-filtered.
Apart from such achievements as laparoscopy (keyhole surgery), smaller skin incisions, less loss of blood and fewer post-operational pains, as well as more rapid recovery and convalescence, the da Vinci offers clear advantages through an improvement in the instruments' scope of movement and precision. By contrast with laparoscopic instruments, which are restricted in their freedom of movement, da Vinci instruments have joints that ensure they can be turned in every spatial direction with the same degrees of freedom as a human hand.
Controlling them is very intuitive, as a result of which after a short time the surgeon feels that their hands and instruments have become one. The freedom of movement of the robot arms with the sophisticated instruments and high resolution 3D vision with up to 10-fold magnification of the operation area permit better recognition of important structures.
Basel laparoscopic course - simulation-based training for prospective surgeons
The learning curve for laparoscopic surgery compared to open surgery is much longer. This makes learning laparoscopic skills all the more important. Against this background, Clarunis University Centre for Abdominal Medicine Basel provides the "Basel laparoscopic course" four times a year, the oldest regularly conducted basic course for minimally invasive keyhole surgery in Switzerland. Are you a prospective surgeon and would you like to take part in this course, which is highly regarded throughout Switzerland?
More about the Basel laparoscopic course